When asked where to go for brunch with a nice atmosphere and good food, Orto Trading Co. will always be on one of my list of recommendation. I got friends coming to Sydney asking me for brunch place recommendation and most of them agreed that Orto Trading Co has got what they asked for. Not only do they have good selections of food with good price, the cafe itself has a very nice ambience being surrounded by glass doors, bringing in natural sunlight. The wooden tables and chairs give the feel of eating in a garden, while really people are sitting in a cafe on Waterloo St, Surry Hills. For those opting for outdoor seating, Orto has it too.
Me and my friends were so hungry when we arrived and the selections of pastry on display (although there wasn't too much left cause we were there too late in the afternoon) caught our eyes.
Who am I kidding, muffins will always catch my attention no matter if I'm hungry or not. So we decided to get one of the muffin for "starter".
Left: Orange Juice (AUD 7.00). Right: Small Cappuccino (AUD 3.50).
Orange juice were cutely presented with stripe straw, very refreshing to wash down all the delish foods, and healthy too! The cappuccino was okay, nothing really special about it, although the cup was cutely small that I can finish the whole thing in two gulps, but I won't.
Pear and Chocolate Chip Muffin (AUD 4.50)
I've never had or seen a pear with chocolate chip combination before and I must say I quite like it. Especially combined in this muffin with crispy muffin top and moist inside, there's nothing I love more from a muffin than its crispy top. The pear inside has a poached pear texture and the chocolate chip has melted adding sweetness to the muffin. Oh, and the size is huuuge! Which I love, hehe.
They looked so yellow like the sun!
Southern Fried Chicken Benni - with Orto's english muffin and hollandaise sauce (AUD 18.00)
I've seen Eggs Benedict with ham, smoked salmon, prosciutto or bacon. But I've never seen or tasted Eggs Benedict with fried chicken before and Orto has definitely wowed me with this dish. Not only is the fried chicken very crispy and has nice Southern spice in the batter, the hollandaise sauce was really nicely done. All served on a nicely toasted english muffin, I was one happy kid finishing it. Yum!
Scotch Egg - with salt cod and piccalilli (AUD 12.00)
I've said in one of my posts that I don't like giving bad review about food, although I will say it if it's average or there's nothing special. So, I won't say anything about this scotch egg because I really am not a fan of the salt cod and piccalilli. But hey, I'm not the world's best food critic, and some people seem to love this dish.
Oh, kudos to whoever cut the scotch egg and maintain to keep the runny yolk in place.
Truffled Polenta Chips - with buttermilk and blue cheese sauce (AUD 9.00)
I must say they they have the BEST polenta chips I've tasted so far. Super crispy exterior and very fluffy inside, I don't know how they did it. And the buttermilk and blue cheese sauce is to die for! I wasn't sure how a blue cheese sauce would taste like, but man they were so good. Do get this as a side to share between 3-4 people.
Baked Eggs - with sobrasada, charred capsicum, fior de latte, tomato, toast (AUD 18.00)
Here's a wikipedia translation to those who doesn't know some of the term above (including me)...
Sobrasada: sausage of ground pork and fior de latte: mozzarella.
First thing I noticed was the cute little cup used to serve the butter, hehe.
This I gotta say, is once of my most favorite baked eggs of all time! They have the perfect balance of flavour and although I prefer sourdough as the toast, the turkish bread (I think) that they used worked well too.
Scrambled Eggs (AUD 11.00) with sides of - birkshire bacon (AUD 5.00) and pork belly (AUD 6.50).
Wise men say go big or go home. So why not have a big breakfast and instead of spinach, mushroom or roasted tomato, have a pork belly as a side! Better yet, Orto will give you crrrrrrrispy pork belly. Talk about a hearty breakfast.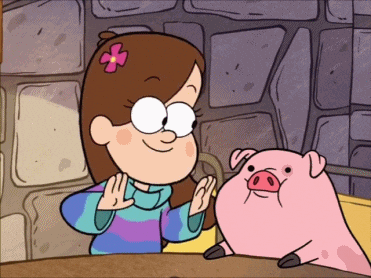 Bacon and Egg Roll (AUD 9.00) with potato rosti.
For those opting for a lighter meal, Orto has bacon and egg roll, which looks more like bacon and egg burger. The bacon was crispy contrasting the fluffiest scrambled egg. The potato rosti on the side was perfect.
Wagyu Burger - with brioche, pickles, mozzarella, beetroot, tomato and polenta chips (AUD 18.00)
Feeling hungry and ready to go big? Have this scrumptious wagyu burger with a very juicy patty and the best polenta chips on the side. May not be the best patty I have ever tasted, but it was great. The portion was huge so it will be perfect for lunch.
Hotdog - chorizo, mozzarella, chimmichurri, fried egg (AUD 14.00)
I gotta say that this is a very smart idea for a breakfast hotdog by using chorizo in the hotdog roll instead of sausages. The mozzarella cuts through the tanginess of the chorizo itself and the chopped tomato on top adds freshness to the whole thing. The portion, again, was huge.
I personally love the chorizo they used as it was thinner than the usual chorizo you can find in local grocery stores and it also has a milder flavour. So it was a top notch hotdog.
----------------
So overall.... I love everything about Orto Trading Co. (well, except for the scotch egg). Would be back for... everything, really. I always had a hard time choosing what to order, because they were all so good.
Food: 8.5/10
Ambience: 8.5/10
Price: $$