Right before me and my friends did a coastal walk few days ago, we decided to fill up our 'fuel' beforehand, by dining in the infamous Trio located just in front of Bondi Beach. Our 7 km coastal walk route started from Bondi Beach and finished at Coogee Beach. I just hoped that that 7 km burned all the calories I got from all the food at Trio.
The place was packed every weekend, but we got a table in only about 5 minutes. All the tables were covered with white cloth, adding a more elegant feel. Although we did feel a bit ridiculous wearing jogging suits, while dining in a restaurant with white clothed table, hehe.
Cappuccino (AUD 4.00)
How cute is that chocolate powder work on top of the cappuccino? And it was a good cuppa.
If Rustic Pearl has water bottle topped with a lemon, and some other cafes had lemon infused water, Trio went differently with mint infused water. And I quite like the freshness of the mint in there. Especially when I was about to have a very, very heavy breakfast.
Red and Green Shakshouka (AUD 20.00) - on request
Red: poached egg in a smoky tomato ragout. Green: poached egg in a ragout of green tomatoes, green capsicum, spinach and chilli. Both served in a pan with turkish bread & hummus.
In the menu, there was a regular and green shakshouka, but Trio also do the best of both Shakshouka by doing a smaller version of both Shakshouka. I liked both shakshouka and couldn't pick which one is better. The ragout were so good that they actually sell it in a jelly jar, which they put in the middle of every table. Oh, and also the highlight of this dish was the HUMMUS. Oh my, the hummus was scrumptious. There was something on it that was quite spicy, a kick to the already delicious hummus. And the turkish bread was as fluffy as cloud.
Trio Breakfast Burrito (AUD 20.00) - shredded chorizo chilli, scrambled eggs with cheddar & chilli, pepper & lime salsa, guacamole & warm tortilla, served deconstructed
There is a selection of tortilla to choose from and I chose multigrain. The highlight here, I think is the shredded chorizo chilli, which I never had anything like this before. Chillis that I've had was usually made with beef, but chorizo was a brilliant idea. The scrambled egg was also nicely cooked with the right fluffiness. Everything put into the tortilla bites to a very heavenly combo. I finished the whole dish happily, leaving nothing on the plate.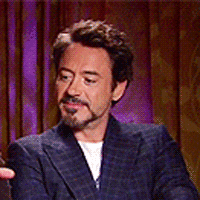 --------------------
I highly recommend Trio if you are looking for a place to have breakfast or brunch, and also lunch cause they got a very mouthwatering lunch menu. Me and my friends were all so full from all the food as the portion was huge, that we didn't get to order Nutella French Toast, that had caught our eyes the moment we saw the menu :(.
So... would definitely be back for more of the burrito and other dishes :)